Donate to someone in need
For anyone you feel is deserving, wanting or unable to go shopping for themselves.
Orders~On Time
Please get orders in by 7pm the night before your scheduled delivery, so we can have the product available for you.
Delivery Schedule
Monday: Oakley, Brentwood, Discovery Bay.
Tuesday: Martinez, Pleasant Hill, Concord, Walnut Creek
Wednesday: Antioch, Pittsburg and special requests.
Thursday-Sunday: Catering and special deliveries.
*Delivery/Location pick ups are between 11 am - 3 pm
*Location pick ups (given only when you complete order) waive the delivery fee. (except charcuterie, those are deliver only.)
Quality and Service since 1945
Established in 1945 by Sal Davi, son of an Italian immigrant fishing family. Sal, by making a name for himself had recruited his younger brother Tony Davi to help with his increasing successful produce business. A true American success story.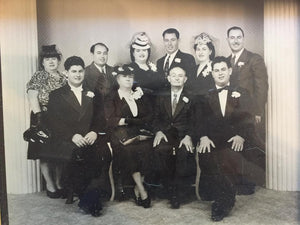 Meet David
I am Happy go lucky, easy to work with, and easy to talk to. Although business is the bottom line, customer service is a very close second in building a strong business relationship. I believe in repeat business. I want you to call me tomorrow. People helping people is a beautiful thing.